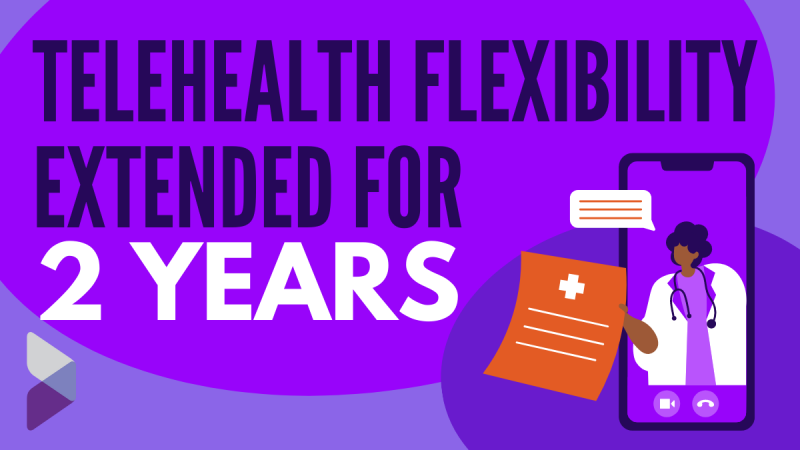 Health Savings Account Telehealth Flexibility Signed Into Law
A two-year extension to the CARES ACT provision allows telehealth services to be covered by HSA-qualified HDHPs before meeting the deductible
In December, Congress passed an end-of-the-year $1.7 trillion omnibus spending package. President Biden signed the spending package into law, setting into motion many healthcare policy changes.
Included in these policies priorities- the extension of telehealth flexibilities.
The omnibus appropriations bill contains a provision allowing pre-deductible coverage of telehealth services under an HSA-qualified high deductible health plan (HDHP).
During the pandemic, the use of telehealth grew by 6,000%. And, while the total number of outpatient visits has returned to a pre-pandemic level, telehealth visits remain higher than they were before COVID-19.
It looks like telehealth as an outpatient option is here to here to stay, making many healthcare policy advocates excited about this new provision.
This extension will be in effect until December 31, 2024.
The wrap-up:
Health Savings Accounts come with a triple tax advantage, allowing employees to put money away pre-tax for future health care expenses.
For all healthcare services except preventive care, the deductible must apply first for a plan to qualify as a high deductible health plan and be eligible for an employee to contribute pre-tax dollars into their Health Savings Account.
During the pandemic, an exception was made to allow telemedicine visits to be covered pre-deductible.
The signing of this bill continues that telehealth rule for another two years.