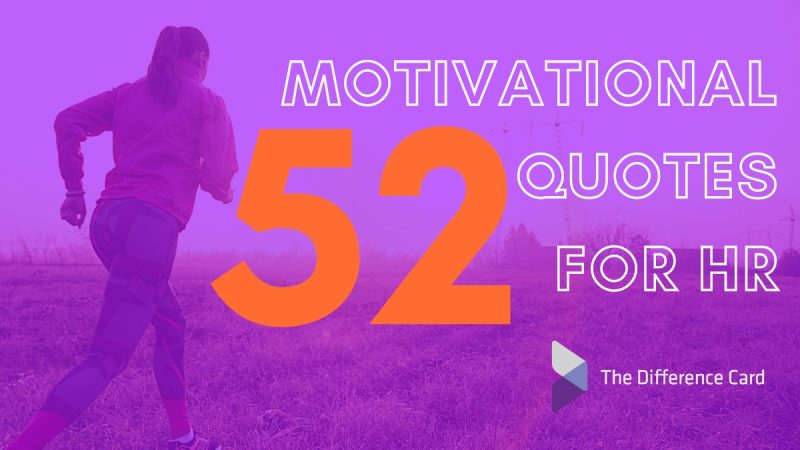 52 Motivational Quotes for HR
A recent Gallup study shows that Employees work 20% better when motivated and are 87% less likely to resign. Motivated Employees are found to continuously search for ways to improve productivity and ensure efficiency within the workplace. The same study found that highly engaged teams see an increase in profitability by 21%.
Here at The Difference Card, we are committed to motivating our employees and one of the ways that we do this is through our weekly motivational quotes. Keeping your employees motivated going into the New Year is essential in building a happy and productive workplace.
With this in mind we decided it would be best to create a Motivational Guide for HR professionals that rounds up our 52 best motivational quotes to be used throughout the year.
Below you will find a link to download a zip file containing all 52 Motivational Images.