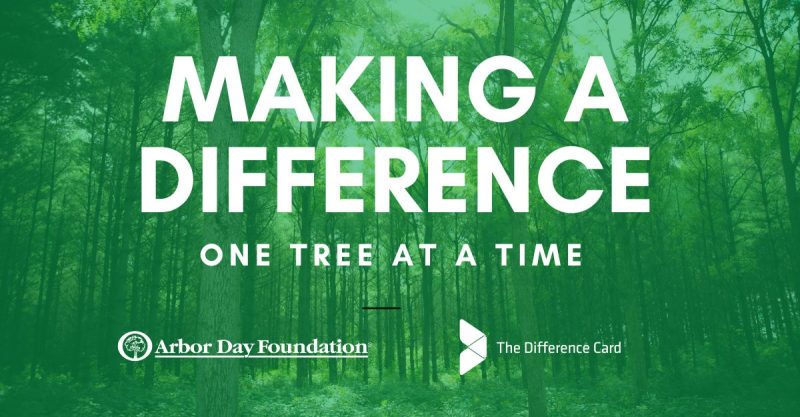 Announcing Our Partnership with the Arbor Day Foundation
The Difference Card is committing to a sustainable partnership for the future.
Climate change is the biggest challenge facing the health of our planet. And while it will take many solutions working together to make a difference, trees are a proven, natural approach that can be implemented quickly to pull carbon dioxide out of the atmosphere. We are answering the call to lower our carbon footprint and partnering with the Arbor Day Foundation to plant 5,000 trees in 2023.
Founded in 1972, The Arbor Day Foundation is the world's largest membership nonprofit organization dedicated to planting trees. With a focus in communities and forests of greatest need, the Foundation has helped to plant nearly 500 million trees in more than 50 countries.
This year, The Difference Card is partnering with the Foundation to work towards restoring degraded ecosystems by supporting tree planting efforts in a forest of great need.
With The Difference Card's donation, the Foundation will focus reforestation efforts on forestland throughout Georgia. Over the years, the state's forest canopy has become fragmented, developed, and converted to other land uses. Our partnership will focus on restoring the land to its natural state by planting native, fire-tolerant tree species that will provide important habitat for threatened and endangered wildlife that call this area home.
The benefits of trees are truly mind-blowing. They help slow climate change, foster biodiversity, create healthier communities, protect our homes, provide shade, filter our air and water, and so much more. This partnership is just another way we intend on making a difference in our communities and throughout the world.
What it comes down to is that now more than ever, the world needs more trees, and we are here to make a difference.