FSA Eligible Sunscreen with Skincare Benefits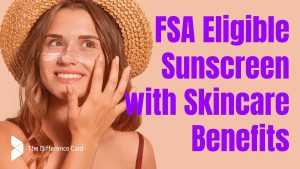 Summer is in full swing and you've probably been enjoying the extra daylight, warm temps, and (hopefully) slower days. But sometimes swimming, time spent outdoors, and long walks with your dog can result in damage from the sun like skin irritation from sunburn, dry skin, or even uneven patches. So how do you take care of your skin's needs while also protecting it from the summer weather?
Layering on all of your daily creams and lotions takes up time that could be spent enjoying time outdoors. Consolidate your routine with suncare products that go above and beyond basic protection from UVA and UVB rays. Keep reading to check out some of our most coveted FSA eligible sunscreens that are great for the total health of your skin. No more buying multiple products to care for one area.
UVB blocking sunscreen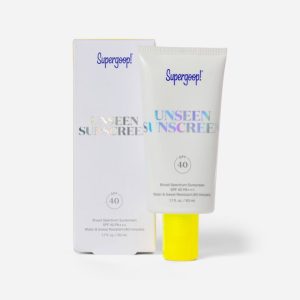 UVB rays damage the outermost layers of the skin and directly damage DNA, which means that UVB rays cause most skin cancers and also contribute to premature skin aging. Unlike UVA rays, which cause an immediate tanning effect and sometimes a sunburn, the effects of UVB rays can take some time to show up. Using a sunscreen that has UVB protection gives you that added layer of confidence so you can be out in the sun without worry.
Supergoop! Unseen Sunscreen, SPF 40 has an award-winning formula that is invisible, weightless, and scentless. It features skin-soothing ingredients that even protect your skin from the blue light emitted by your computer. This cult fave is great for everyday use and can be layered on top of your other skincare products or make up.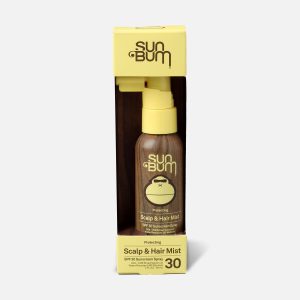 Hair & scalp protection
Whether you spend a ton of time styling your hair, or love the summer beach waves that a day at the beach brings, it's important to protect your hair scalp from the sun. Sun Bum Scalp and Hair Mist SPF 30 is a lightweight, nourishing mist that helps protect your scalp from the sun without weighing down hair or making it feel greasy. It's great for all hair types and has both UVA and UVB broad-spectrum protection. It's even safe to use on color treated hair, so your tresses will maintain the TLC you've given to them.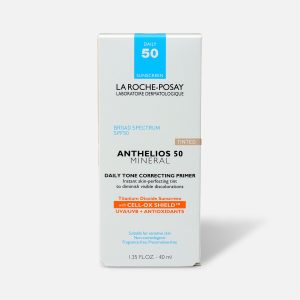 Face protection
Wearing sunscreen doesn't mean you have to skip your favorite makeup look or settle for a white cast on your face. La Roche-Posay Anthelios 50 Daily Tone Correcting Primer is known for helping prep your skin for the day while providing SPF and a natural tint to help even out skin tone and texture. The formula has Vitamin E to help repair skin and Stearic Acid to kill bacteria. This all-in-one product is gentle on all skin types and can be used daily as part of your skincare and sun care routine.

Pucker up with protection
While you're slathering up your face and body with broad spectrum sunscreen protection don't forget about your lips! Lips are easily susceptible to sunburns and a particularly vulnerable spot. Preventing sunburned lips should be a priority as they can become painful, red, and swollen. So, the first step in keeping them looking good is the right protection.
Coola Liplux SPF 30 Original lip treatment provides broad-spectrum UVA and UVB sunscreen protection and moisturization. It soothes, nourishes, and hydrates lips and is great alone or under your favorite lip color.
Shop eligible skincare products
FSA Store has a variety of skincare products to help protect you from the sun while also aiding in your daily skin needs. No matter your budget or specific goals, you'll find the right products for your skin type and needs.
This article originally appeared on FSAStore.com: FSA Eligible Sunscreen with Skincare Benefits