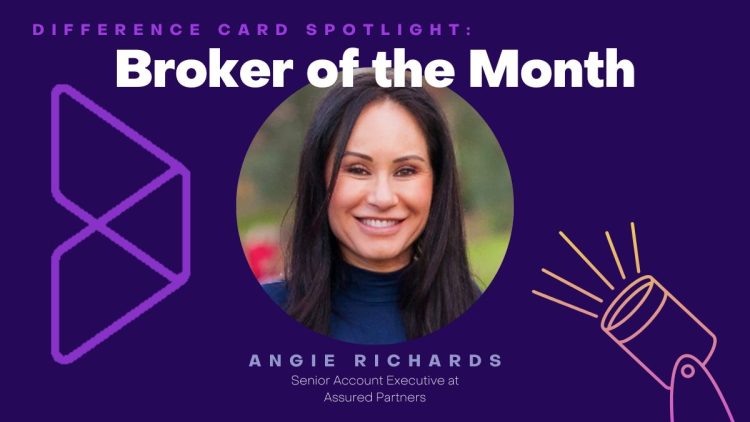 Spotlight of the Month on Difference Card Broker Partner, Angie Richards
Congratulations to Angie Richards, of Assured Partners, for being recognized as our Broker Partner of the Month for October 2022!
Angie Richards is a Senior Account Executive at Assured Partners in the California market. Angie partnered with The Difference Card renewal team made up of Michelle Ronan and Maira Guerra to help a higher education employer group with over 200 employees reduce their healthcare costs by over $900,000.
The Difference Guarantee strategy that Angie put together for this university allowed them to achieve -25% annual savings and a single digit health insurance carrier renewal. There is an insurance cap on this employer's claim liability, which is important in protecting the budget of this nonprofit organization. In addition to the savings, the Difference Card strategy helped this organization to maintain their platinum level benefits program which is a strong part of their employee retention strategy. This organization has recently renewed their coverage and are going on their sixth year with The Difference Card strategy in place.
"The Assured Partners team strives to help our clients solve their employee benefits challenges by utilizing a creative solution such as The Difference Card to provide better health insurance at a better overall price!"
Angie has over 20 years of experience in the insurance and health benefits industry. She is currently a leading insurance advisor at Assured Partners in their Westlake Village, California office. Assured Partners helps employers to maximize their health plan while minimizing costs through their strategic benefit planning process.
To partner with Angie and learn more about her unique Difference Card Strategy, and Assured Partners connect with her on LinkedIn.
The Difference Card is a multi-year strategy that helps employers in all industries to save an average of 18% off their health insurance costs, while often improving benefits for employees.
Request a proposal HERE.