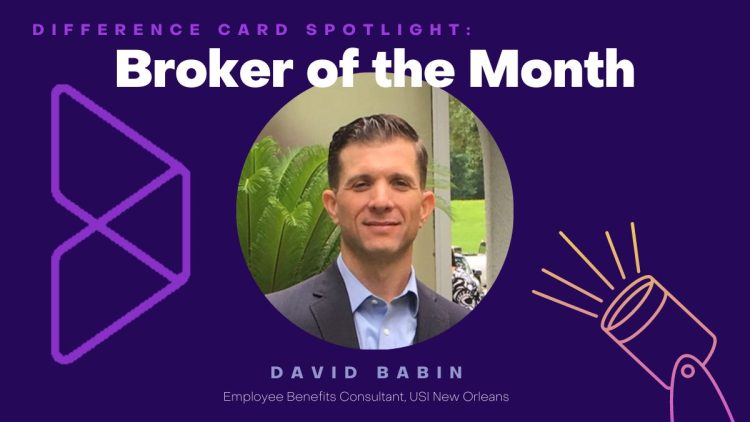 Spotlight of the Month on Difference Card Broker Partner, David Babin
Congratulations to David Babin, of the USI New Orleans Office, for being recognized as our Broker Partner of the Month for April 2022!
David Babin partnered with Difference Card Senior Consultant, Oldemar Da Silva, from The Difference Card Southeast Team, to help an Employer Group with 200 employees in the Louisiana market reduce their renewal by -10%.
This resulted in over $130,000 of savings for this electrical contracting company. In addition to the savings provided, the group was able to deliver better benefits for the employees by lowering their office visit copays.
"The Difference Card has been a huge asset for my clients. I am thrilled with the savings we were able to achieve for this group by using The Difference Card Strategy to improve their benefits and reduce their insurance premium." – David Babin
David has 20 years of experience in the insurance industry and is currently an Employee Benefits Consultant in the USI New Orleans office.
After graduating from LSU, David started his insurance career at USI as a Senior Account Executive.
To partner with David and learn more about his unique Difference Card Strategy, connect with him on LinkedIn.
The Difference Card is a multi-year strategy that helps employers in all industries to save an average of 18% off their health insurance costs, while often improving benefits for employees. To learn more about The Difference Card strategy, request a proposal.