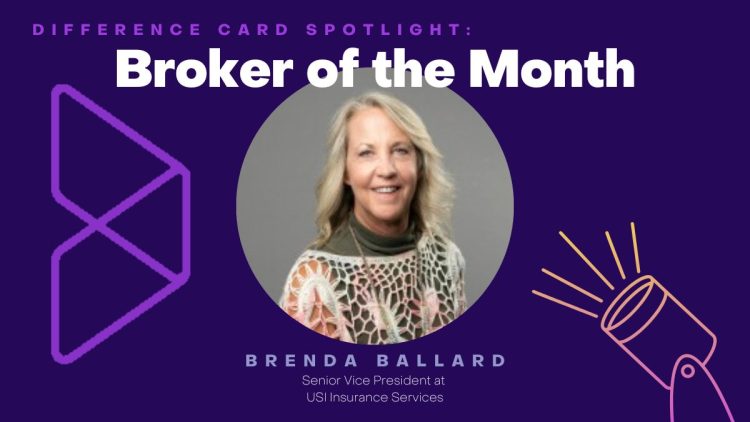 Spotlight of the Month on Difference Card Broker Partner, Brenda Ballard
Congratulations to Brenda Ballard, of USI Insurance Services, for being recognized as our Broker Partner of the Month for September 2022!
Brenda Ballard is the Senior Vice President at USI Insurance Services. Brenda partnered with Difference Card Senior Consultant, Jennifer Revell, from The Difference Card Mid-West Team, to help an employer group with over 200 employees in the Kentucky market reduce their renewal by -18.2%.
The strategy that Brenda and Jennifer put together resulted in over $300,000 of savings for this automotive organization. This group was able to maintain their same insurance carrier and provider network arrangement, while getting the renewal increase to a level within their budget. This organization was originally faced with over a 28% rate increase and needed the innovative Difference Card strategy to help maintain their great benefits program at a more efficient price point.
"The Difference Card strategy has helped USI to grow our business by bringing a creative strategy to employers that lowers their health insurance renewal while still delivering great benefits to the staff at their organization!"
Brenda has over 25 years of experience in the insurance and health benefits industry. She is currently a leading insurance advisor at USI Insurance Services in their Louisville, Kentucky office. USI's approach to risk management and employee benefits delivers customized, actionable solutions with bottom line impact.
To partner with Brenda and learn more about her unique Difference Card Strategy, and the USI One Advantage connect with her on LinkedIn.
The Difference Card is a multi-year strategy that helps employers in all industries to save an average of 18% off their health insurance costs, while often improving benefits for employees.
Request a proposal HERE.