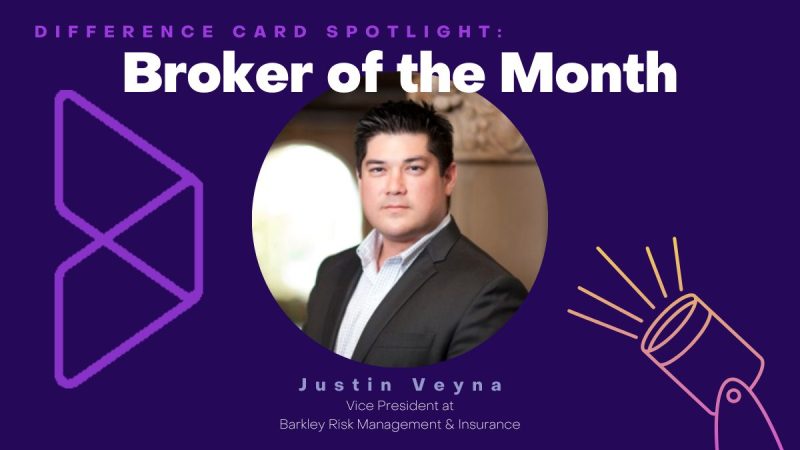 Spotlight of the Month on Difference Card Broker Partner, Justin Veyna
Congratulations to Justin Veyna, of Barkley Risk Management & Insurance, for being recognized as the Difference Card Broker Partner of the Month for August 2023!
Justin Veyna is the Vice President of Employee Benefits at Barkley Risk Management & Insurance located in California. Justin recently worked with Lee Bowers, a Senior Consultant from the Difference Card West team, to assist a local manufacturing company with their August renewal.
This organization had approximately 200 employees and eight plan options split between Kaiser and Aetna. Justin and his team at Barkley had negotiated a below trend renewal of 6% for this employer. Despite the good renewal, this organization was looking for additional savings. Utilizing the Difference Card MERP solution, Justin was able to reduce the health care cost by 10% for this organization. This strategy was worth over $150,000 in annual savings for this company. In addition to the savings, this employer enhanced the benefits for several of their plan options to give back to their staff and improve employee retention.
Justin has over 20 years of experience in the health benefits market. He started his career at Sun Life Financial, where he became an expert in medical, dental, life, disability and voluntary benefits. Justin has been running the Employee Benefits practice at Barkley Risk Management & Insurance for over eight years.  Barkley is the leading risk management and insurance firm in Central California. Justin and the Barkley Risk team challenges the status quo by investing in innovation, resources and thought leadership into every partnership.
To partner with Barkley Risk Management & Insurance and learn more about their unique Difference Guarantee Strategy, connect with Justin on LinkedIn.
The Difference Card is a multi-year strategy that helps employers in all industries to save an average of 18% off their health insurance costs, while often improving benefits for employees.
Request a proposal HERE.