Spotlight of the Month on Difference Card General Agent Partner, Michele Dilanni Gentile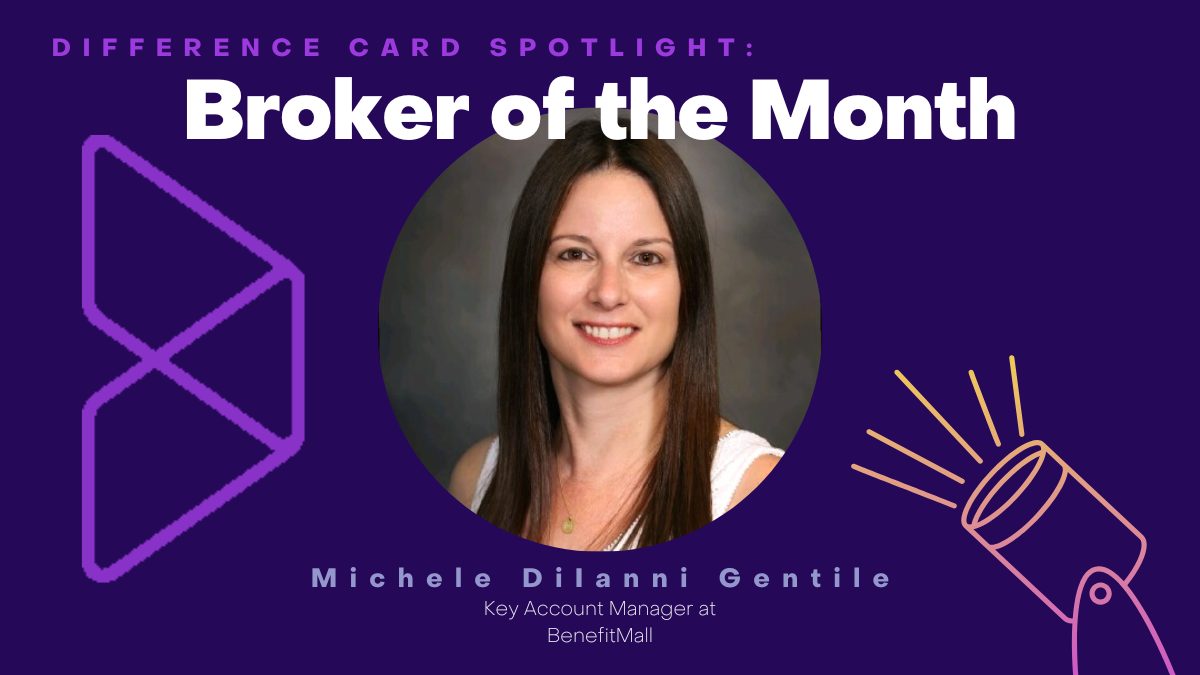 Congratulations to Michele Dilanni Gentile, of BenefitMall, for being recognized as our Broker and General Agent Partner of the Month for November 2022!
Michele Dilanni Gentile is a Key Account Manager at BenefitMall in the New York market. Michele partnered with Emily Coughlin from The Difference Card team to help a nonprofit employer group with over 700 employees reduce their healthcare costs by over $1.1 million dollars.
The Difference Guarantee strategy that Michele designed for this employer reduced their large insurance carrier renewal down by over 10%. The Difference Guarantee Monthly Cap feature brought the healthcare costs for this employer to within their fixed monthly benefits budget. In addition to the savings, the Difference Card strategy helped this organization to maintain their zero deductible level employee benefits.
"At BenefitMall, we strive to bring creative solutions, such as The Difference Card, to our network of employee benefits brokers. I have been working with the Difference Card team for over ten years with hundreds of mutual clients achieving incredible benefits results!"
Michele has over 25 years of experience in the health benefits industry. She is currently a leader of the large group employee benefits department at BenefitMall in their White Plains, New York office. BenefitMall brings next generation service to brokers across the country by empowering brokers with a true general agency experience to ensure the success of their partners.
To partner with Michele and learn more about her unique Difference Card Strategy, and BenefitMall connect with her on LinkedIn.
The Difference Card is a multi-year strategy that helps employers in all industries to save an average of 18% off their health insurance costs, while often improving benefits for employees.
Request a proposal HERE.