Win the Fight: Deliver Better Benefits at a Better Price
A Recap of our November Webinar Session 2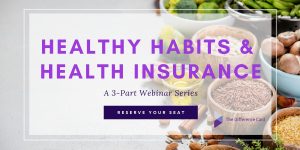 In the second webinar in our three-part series, Healthy Habits and Health Insurance, we explored two strategies to bring to prospects to deliver great benefits above competitors.
Below we recap the strategies discussed in the webinar. 
How to Win New Business:
Leading with relationships.
Leading with services. This is a great way to display the services you provide and show the consultative brokerage strategy.
Leading with solutions. Using solutions that can deliver better benefits at a better price.
"A lot of employers are looking for ways to retain employees and using better benefits is a way to do that." – Chris Calderone, CRO of The Difference Card
Solutions to Win the Fight and offer Better Benefits at a Better Price.
There are two solutions to Win the Fight:
1] HSA + MERP Strategy. This strategy works together to maximize savings and deliver better benefits, such as:  
Lower Premiums 

Employer Savings 

Improved Employee Benefits

Cut Out the Carrier Margin 

Improve the Dental Benefits 

Offer a unique 100% / 100% / 100% Plan
Introducing Dental Difference as a Solution.
The Problem is Dental Insurance
The problem with dental insurance is that you have employers and employees paying a combined $62 billion into the system but $25 billion of this results in no patient care. 
In fact, 
$62 Billion paid in premiums 

$25 Billion is lost 

50% don't use the allocated benefit 

Only 2-4% actually maximize it and they pay about $3500 out of their own pocket to do so 

Of the 50% that do, only $362 is paid in claims on average 

Dental care represents 3% of healthcare spend but also represents 20% of out-of-pocket costs 

 
What if there was a way for employers and employees to have benefits but recycle any unused dollars?
More specifically how beneficial to a company and their employees would it be to have their healthcare dollars used for, healthcare? How beneficial would it be if you could recycle that $25 billion in unused benefits back to US employers and employees, the people actually paying for it? 
"If you went to the gas station and filled up your car with gas and as soon as you drove away from the gas station you lost 40% of your gas, would you keep driving the car? No, you would get a new car. Traditional Dental Insurance is the same issue. 40% of funding of traditional dental insurance is lost. Dental Difference is the solution to the broken vehicle." – Dan Marut, D.M.D
The Solution is Dental Difference 
Dental Difference offers a better and more efficient way to use funds. The Dental Difference allows a path for you to reduce your dental insurance costs while improving dental benefits.  
The Difference Card Implements Dental Difference for 

its

 Employees

 
The Difference Card was faced with a 5% dental renewal increase by Cigna despite decrease in utilization due to the Coronavirus Pandemic. 
To address this, The Difference Card transitioned into paying our own claims. 
We lowered our fixed costs to the $4,000 range instead of $48,000 and received a $44,000 discount in premium. We then set this money aside to pay for expected claims for the year. 
As a result of implementing this plan we saw a Dental Difference Savings of -15% or $7,019. This allows us to deliver better benefits to our employees at a lower cost. 
Watch the full webinar below.
Part Three in our Healthy Habits and Health Insurance Webinar Series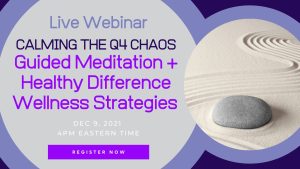 December will focus on Healthy Difference Wellness Strategies that can help you close more deals.
Join Chris Calderone as he explains how The Difference Card implements trackable Healthy Difference Wellness Incentives to encourage healthy habits with copay or deductible funding.
Gilbert Cruz of GoodCell will also be joining the call to explain the unique product offering that can screen for major illness, track genetic risks for diseases over time, and preserve the healthiest cells for potentially life-saving therapies through blood testing.
The first 100 registrants will receive a complimentary wellness care package to be used in the meditation session hosted by Difference Card Wellness Manager, Stephanie Schmeltzer. 
Reserve your seat today: 
---
Interested in learning more about The Difference Card? Find a consultant in your region or request a proposal today.