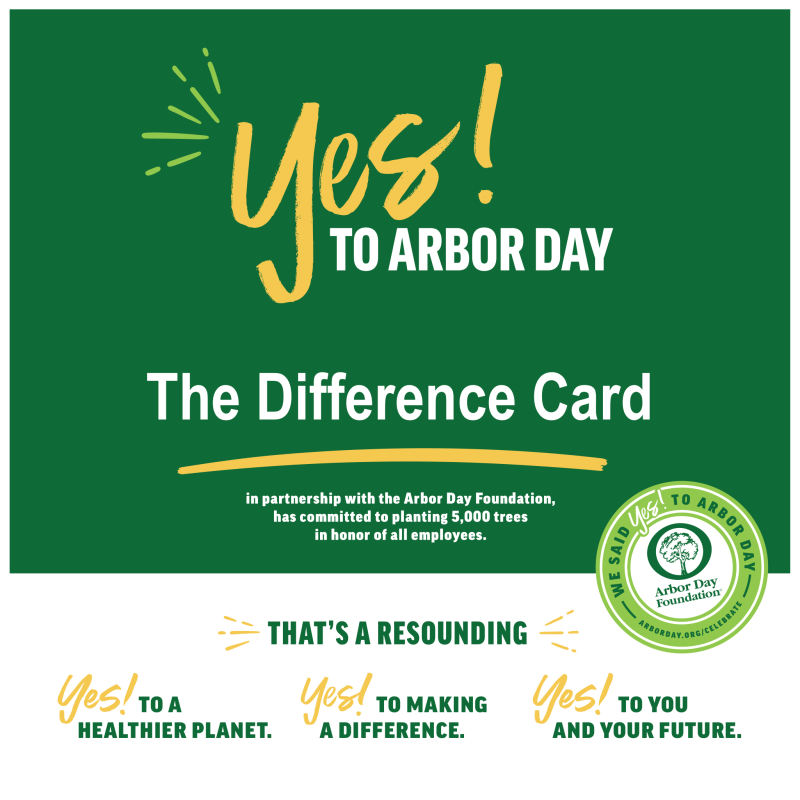 Yes to Arbor Day!
Yes to Arbor Day means we're saying YES to healthier communities, YES to protecting wildlife, YES to doing what needs to be done to fight the effects of climate change.
By partnering with the Arbor Day Foundation, we're treating every day as though it's Arbor Day. We know the importance of trees and the necessity of saying Yes to planting more of them.
There are many ways of saying Yes to Arbor Day and many reasons for doing so. Our reason is to safeguard the future for our employees, customers, and community.
Our environmental challenges are big, so our Yes to Arbor Day is equally big. We're committed to planting 5,000 trees with the Arbor Day Foundation.
We are answering the call to lower our carbon footprint and partnering with the Arbor Day Foundation for 2023.
We're proud to have our Yes play a hand in helping the Arbor Day Foundation plant nearly 500 million trees around the world. We're looking forward to being a part of the next 500 million.
By partnering with the Arbor Day Foundation, it means we can support projects that plant trees in areas where they're needed most.
Download this Case Study to discover the great work that the Arbor Day Foundation and The Difference Card are doing this Arbor Day.